Just in time for Christmas, we're releasing some new 'wrapping'. Theme customization is now available on thirteen of our most popular themes. You can change colors, fonts, add your own header and more.  We decked out the OnSugar blog in a matter of minutes.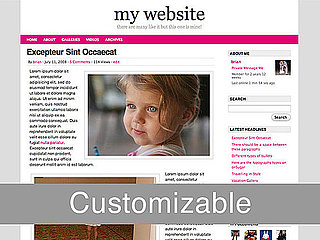 To customize your own theme, go to your site menu, click "Themes", then set your blog to one of the featured themes with the "customizable" banner. Next head over to the the "Active" tab where you'll see all the customization options for that theme.
Different themes have different customization options, so be sure to check out each one. We plan on rolling out more customized themes, so let us know what you'd like to see.